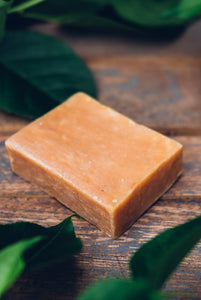 Honey Shea Soap Bar
Made with organic shea butter, natural honey, coconut oil, avocado oil, and olive oil.
Shea butter is known to aid in skin issues, such as acne, burns, dry skin, eczema and many other conditions.
Honey has been used for century for skin remedies; and is still used today in various home remedies and works as an antibacterial antiseptic aid. Honey puts moisture back in the skin and is known to support severe dry skin.
I can't make enough of this to keep it on the shelves! You must try it!
Details: 5 oz. bar /grams 113.398
---
We Also Recommend
---