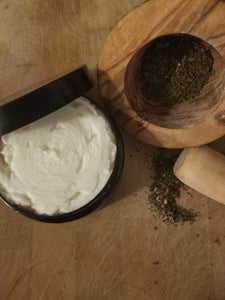 Peppermint & TeaTree Shea Body Butter
 Peppermint and TeaTree  essential oil is said  to fade scars,  reduce red itchy skin, and stretch marks.  The hydrating butter opens the pores of your skin to aid in the relief of red blotchy and itchy skin. 
 Peppermint and tea tree oil stimulates blood, flow  thus allowing the nourishing butter to penetrate through the skin   An excellent formula to nourish, moisture and protect.
---