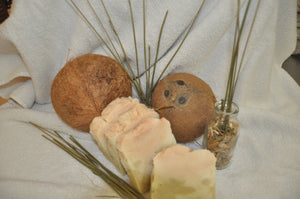 Coconut Milk & Lemongrass Shea Butter
A bubbly, creamy blend of natural coconut milk and lemongrass is sure to wake you up in the morning! It is said that coconut milk has high levels of Vitamin C which helps maintain elasticity and flexibility of the skin. Not to mention that is excellent to soften and moisturize your body and feet. 
The essential oils in lemongrass help with inflammation, calm and soothe irritated skin.
Made with coconut oil, coconut milk, organic shea butter and lemongrass essential oil. 
---